News
Revealing Q2, 2023 Highlights: Recognitions, Partnerships, and Engaging Events
July 03, 2023
Partnership
Events
Awards
Sustainability
In Q2 2023, Infopulse showcased remarkable achievements and fruitful collaborations. First and foremost, Infopulse Poland, the second largest company hub, celebrated its 5th anniversary this year. Last year, Infopulse expanded its presence in Poland by opening new offices in Łodz, Gdansk, and Bydgoszsz, followed by a move to a larger office in Warsaw in 2023.

Now, let us take you through other remarkable highlights of Q2 2023.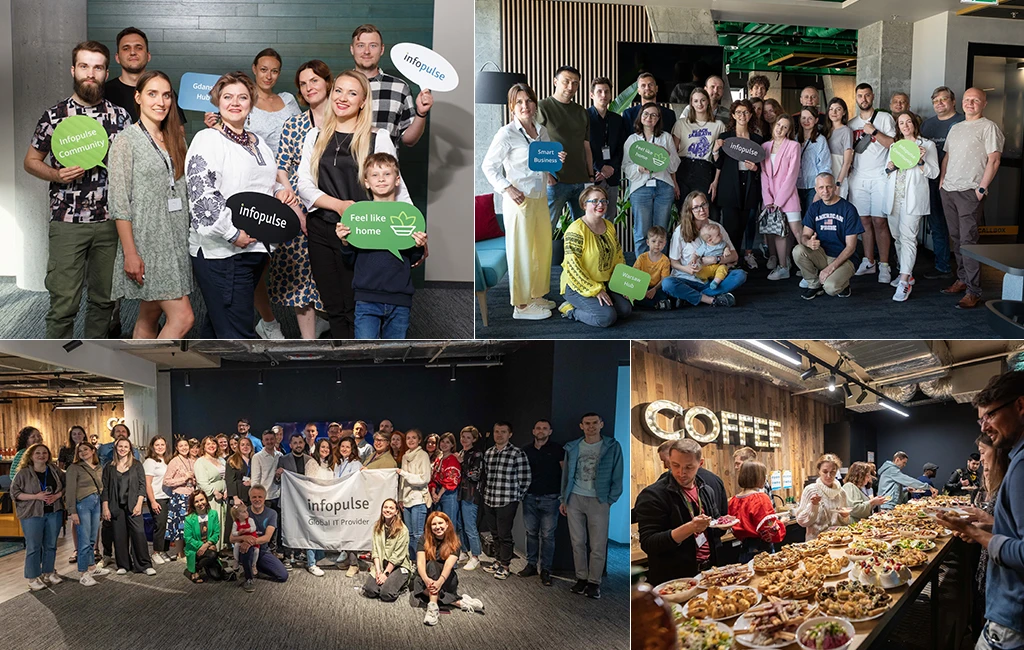 Celebrating Excellence: Awards and Recognitions
Infopulse maintained its winning streak from April to June, accumulating impressive awards and earning well-deserved recognition for its talented specialists:
Forging Strategic Partnerships
This quarter yielded productive results in terms of strategic partnerships:

Empowering Knowledge Sharing
From April through June, Infopulse organized informative webinars and in-person events on critical topics: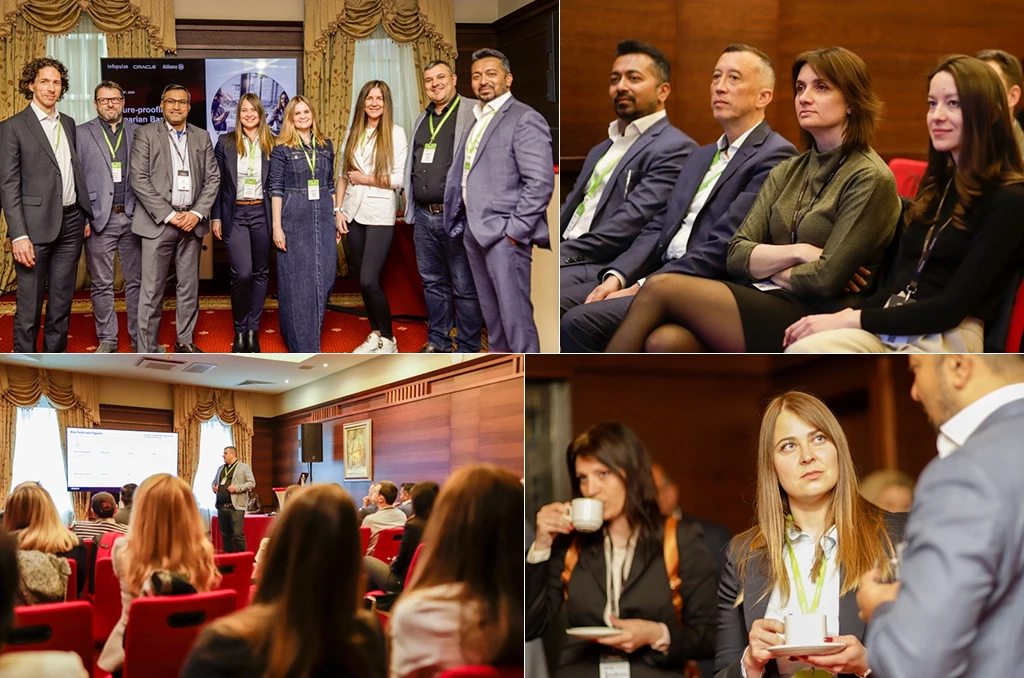 Delivering Impactful Solutions
Infopulse also showcased our expertise in project implementation with three notable examples:

Engaging with the Industry and Community: Notable Events
In Q2, Infopulse actively participated in industry events and conferences, fostering knowledge exchange and networking opportunities to stay ahead in the industry.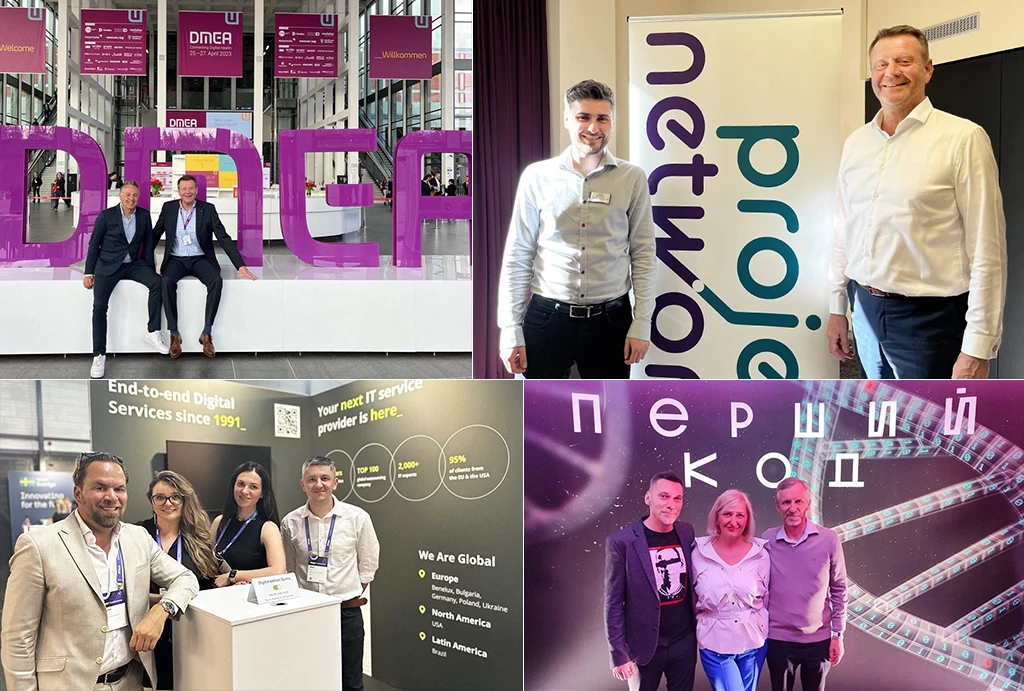 Sustainability & CSR Activities
Infopulse corporate social responsibility calendar was really hot in Q2, 2023. Our flagship initiative "Shoulder-to-shoulder" collected almost $10k in Q2 from the community, and Infopulse also donated $10k on its behalf to support our mobilized specialists.

Infopulse also supported women warriors, providing $5k for the production of anatomically correct uniforms; $10k was donated to the Mobile Hospital for mending artificial respiration apparatus; and $10k was collected for the Ukrainian firefighters on the rescue mission in Kherson.

The humanitarian aspect was also in high focus – we took part in international events in honor of Earth Day, participated in the annual Chestnut Run, World Blood Donor Day, collected funds for the 'STEM for Girls' educational initiative, and donated laptops & furniture both from Infopulse and our long-term partner BICS for Ukrainian children. Thus, once again we demonstrated our commitment to environmental sustainability, health, education, and community welfare.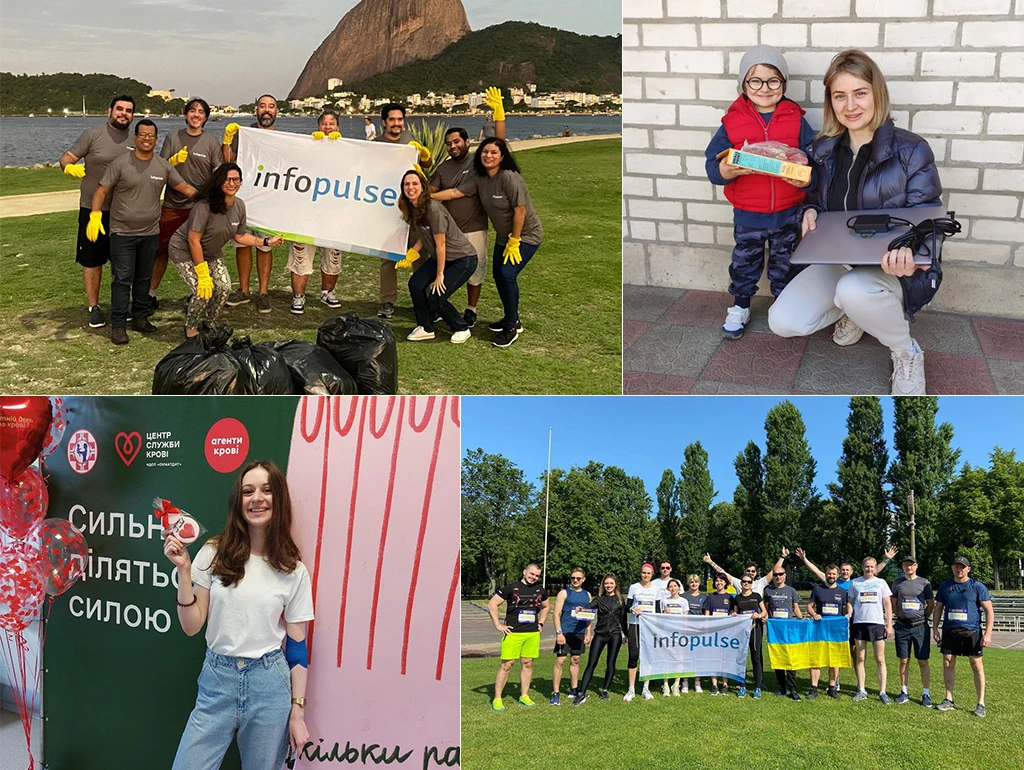 As Infopulse continues to achieve remarkable milestones and drive innovation in 2023, we look forward to the upcoming quarter with renewed energy and determination to create transformative solutions for our clients.