Infopulse Q1 2023 Summary and Updates
May 05, 2023
Events
Awards
Our Locations
Sustainability
The first months of 2023 were eventful for Infopulse, reflecting our continuous growth strategy. We developed our expertise, actively participated in industry conferences and hosted our own offline events, contributed to making this world a better place, and worked hard on digitizing our clients' businesses. Here are the key highlights of Q1 2023 we would like to share.
Industry Recognitions and New Partnership Statuses

Our presence in European countries is growing. On February 8, 2023, we launched a bigger office in Warsaw, Poland, to help our specialists effectively perform on their ever-growing projects. The new location also enables more effective cooperation between the teams of Infopulse and Tietoevry, our mother company, as they are sharing the same working space.
In 3 months, we got some significant industry recognitions that strengthened our reputation in the market: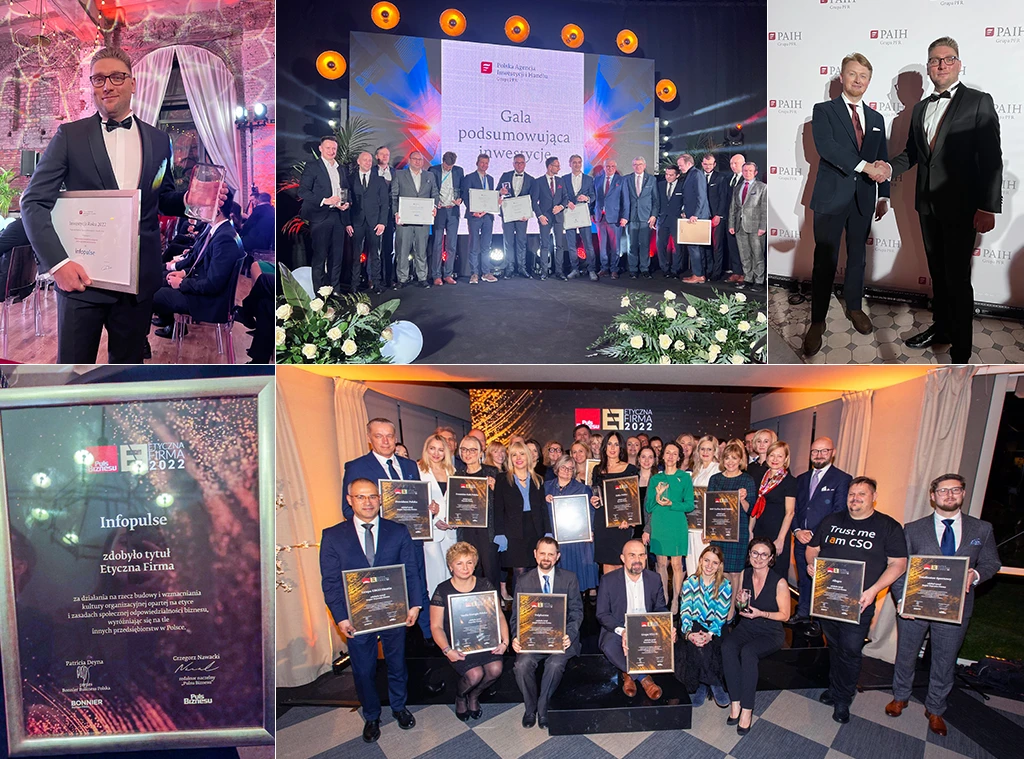 Developing our expertise to provide clients with the most up-to-date technology assistance, Infopulse achieved 5 out of 6 Microsoft Solutions Partner designations as a part of the new Microsoft Cloud Partner Program:
Azure Data & AI
Azure Digital & App Innovation
Azure Infrastructure
Security
Modern Work
Last but not least, we confirmed our expertise with a certification in Oracle Financial Services Core Banking, which recognizes our proficiency in implementing Oracle-based core banking solutions.
Networking & Offline Events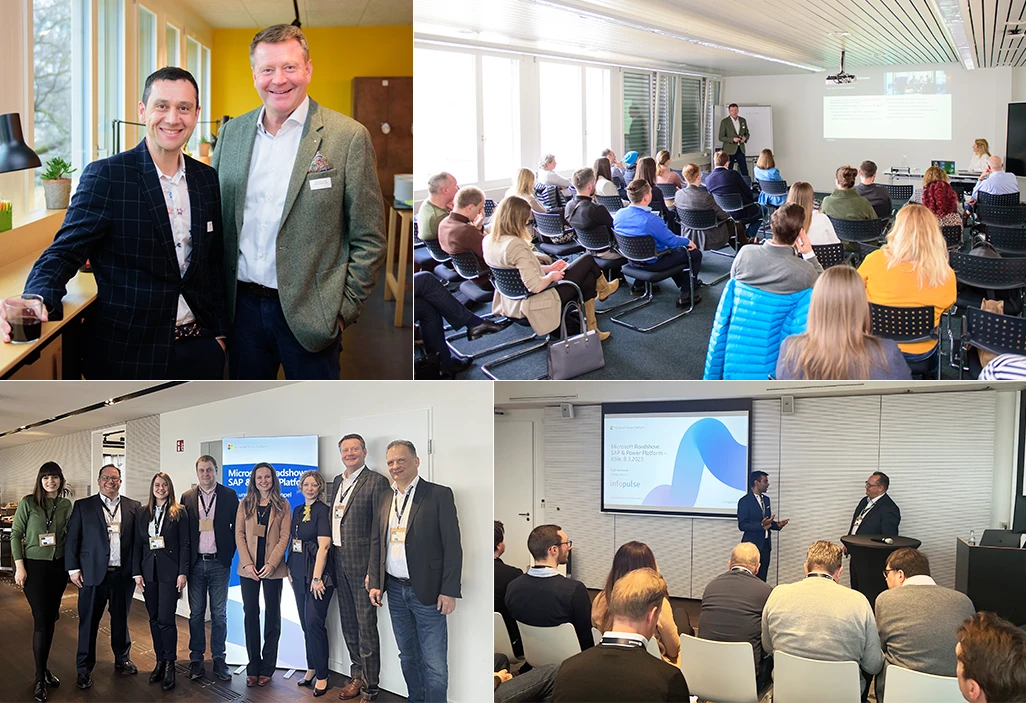 On March 1, Christian Jendreczek, Head of German Submarket at Infopulse, took part in the "Dinner with Friends", a networking event for mid-size companies in the DACH area. It was an insightful meeting to exchange expertise and engage in partnerships with local business leaders.

On March 8, Infopulse experts contributed to the 'Microsoft Roadshow: SAP & Power Platform' hosted by Microsoft and its trusted partners. Our experts and clients demonstrated the real cases of modernizing and extending SAP systems with Power Platform capabilities to solve specific business tasks.

Another spring networking activity took place at the end of March in Zurich, during the 3rd Swiss-Ukrainian IT-Bridge conference, organized by Ukrainian-Swiss Business Association. Christian Jendreczek, Head of German Submarket, presented Infopulse's business continuity plan that helped the company keep up all operations and develop the business further during wartime.
Case Studies: Cloud, Big Data & Advanced Analytics
Our engineers implemented a whole range of projects for world-leading financial, media, and communication companies in Germany, Benelux, and other countries in Europe and across the globe. Some of the selected projects we describe in our latest case studies:
eBook: "Azure Virtual Desktop – The Linchpin for Modern Digital Workplaces"
Businesses appraise the benefits of flexible operations as this allows them to stay productive and efficient regardless of working remotely or on-site. Our engineers prepared an eBook "Azure Virtual Desktop: The Linchpin for Modern Digital Workplaces" with a detailed overview of the innovative platform from Microsoft for building an effective digital workplace across your organization. Download it to learn specific use cases and best practices for its implementation.
Infopulse CSR Activities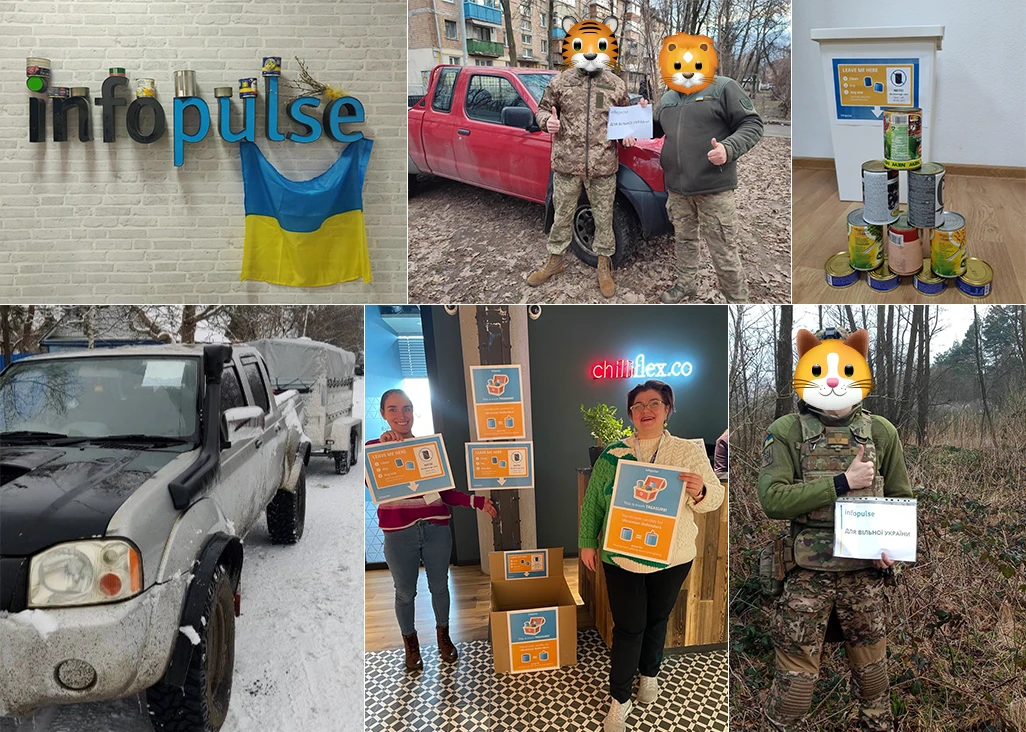 At Infopulse, we continue our social responsibility activities to bring our vision to life, making this world a safer and more sustainable place to live and helping those who are in need.

As a part of our flagship CSR project "Shoulder-to-Shoulder", the Infopulse community continues raising funds to support Ukraine on its path to victory in the war waged by russia. In the first quarter of 2023, we purchased and delivered to the front line a car, a trailer, ceramic shields, helmets with earphones, uniforms, and optical vision devices for the Ukrainian defenders, for the amount totaling approximately 450K UAH.
In addition, Infopulsers from our offices in Kyiv, Zhytomyr, Lviv, Łódź, and Gdańsk joined the "Treasure, not trash" initiative. We collected used metal cans to create trench candles for Ukrainian military forces to be used on the front line.
Q1 2023 was highly eventful for Infopulse and innovative for our clients. We continue growing our expertise, building solid partnerships, and fulfilling our CSR initiatives. More is yet to come. We thank all our partners, clients, and specialists for driving this progress.