24/7 IT Infrastructure Monitoring and Support Services to Ensure Your Business Continuity
One of the most important tasks in IT infrastructure monitoring is timely identification and reaction to possible threats and issues related to performance of infrastructure and applications. We offer custom-tailored scalable IT infrastructure monitoring services to satisfy your specific business continuity requirements.
Normally, most hardware and software systems are business-critical for companies to the extent that their performance has a high influence over business continuity. This means that system monitoring, diagnostics, timely detection, and elimination of problems become key tasks to ensure that the IT infrastructure operates efficiently to satisfy dynamic business demands.
Infopulse runs a 24/7 monitoring center facility with an SLA-based operational model to support our clients with early detection of systems' downtime, execution of routines, event management, and L1 support.
IT Infrastructure Monitoring Operations
Infopulse protects business-critical systems, assuring high performance and 24x7x365 IT infrastructure availability. Through continuous system monitoring, diagnostics, early issues detection and their prompt resolution within the SLA, we ensure the maximized efficiency of your IT operations. With our effective 1st-level support and proactive approach to event management, we minimize the support effort of 2nd– and 3rd-level teams. We provide the following infrastructure monitoring services:
Monitoring Operations – ensuring 24/7 IT infrastructure availability:
Proactive monitoring of Websites, Cloud, Servers and Networks, Applications and Databases, Real Users
Prompt detection, classification, and resolution of alerts and incidents
Early preventive events analysis
Scheduled maintenance procedures and routines execution
Proactive infrastructure performance measurement
Reporting and tracking incidents status
Service Desk – convenient centralized service point for users:
Single point of contact for customer/user inquiries
Business processes support
1st-line support
Service Delivery coordination and reporting for the IT landscape
Registration and processing of incidents and requests
Consultation provision
Multilingual support
All our remote and on-site services are running in a distributed multi-site environment to ensure redundancy and sustainable capacity of delivery.
Tools Expertise:
Nagios, Zabbix, Pingdom, GrayLog, Grafana, Microsoft System Center Operations Manager (SCOM), CA Unicenter NSM, HP NNM, HP BAC, IPSoft, HP SM9, Microsoft System Center Service Manager (SCSM), Salesforce, Atlassian Opsgenie & JIRA, Zoho Site24x7, ServiceNow
Scalability:
Support ranges from SMB up to enterprise-level environments
Customer benefits:
Guaranteed Service Performance level for business-critical applications and systems
Round-the-clock system monitoring (24/7/365 operation) allows early detection of possible issues and their prompt resolution within the SLA
Minimize the support effort of 2nd– and 3rd-level teams with proactive approach to event management
Registration of incidents in a provider's or customer's database
Effective combination of manual and automatic checks of infrastructure control
More on this topic
---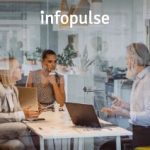 Best Practices for Ensuring Strong Business Continuity
Read more