News
Infopulse 2022 Highlights: Make Progress and Help Others Grow
January 03, 2023
General
Customer Collaboration
Partnership
Events
Awards
Our Locations
Sustainability
2022 has become a life-changing year for Infopulse. In 2022, we introduced a holistic i360° service model for our clients – end-to-end digital services to accelerate business transformation, and a selection of unique quick-start service packages. Besides, in February 2022, we successfully launched our renovated website – www.infopulse.com – watch the short video about new branding! We also launched 3 new offices in Poland. 
However, just like many other businesses, our company faced the consequences of the russian war against Ukraine. We put our business effort into providing business continuity to maintain stable operations in wartime and ensure the safety and well-being of every company's specialist. Supporting Ukraine in defending its right to freedom has become the priority for our CSR activity. Going through numerous challenges, we've made significant achievements in both directions. 
Industry Recognition and Awards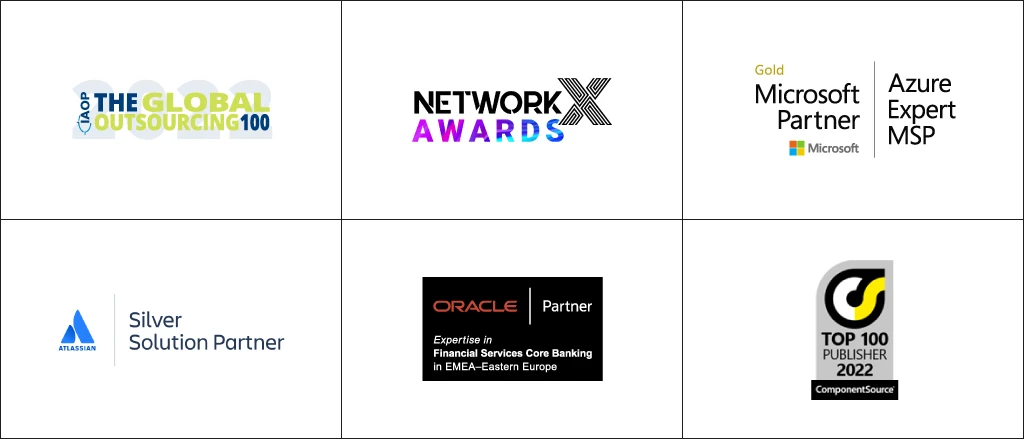 Infopulse never stops improving on its areas of expertise, aiming to be a highly competitive advisory partner and IT services provider on the global market. The company's efforts in this field were recognized by worthwhile awards: 
Cases for Driving Business Transformation with Innovations

While the previous two years drove enterprises towards remote work and online operations, 2022 became the year of ensuring business continuity and adopting automation and intelligent technologies. Infopulse implemented numerous solutions for our clients to address these needs. Check the selection of our most recent case studies below: 
Online Events
In 2022, Infopulse conducted a range of online panel discussions and webinars to share valuable insights on solutions for remote operations, business continuity, cybersecurity, and other relevant industry topics: 
Offline Events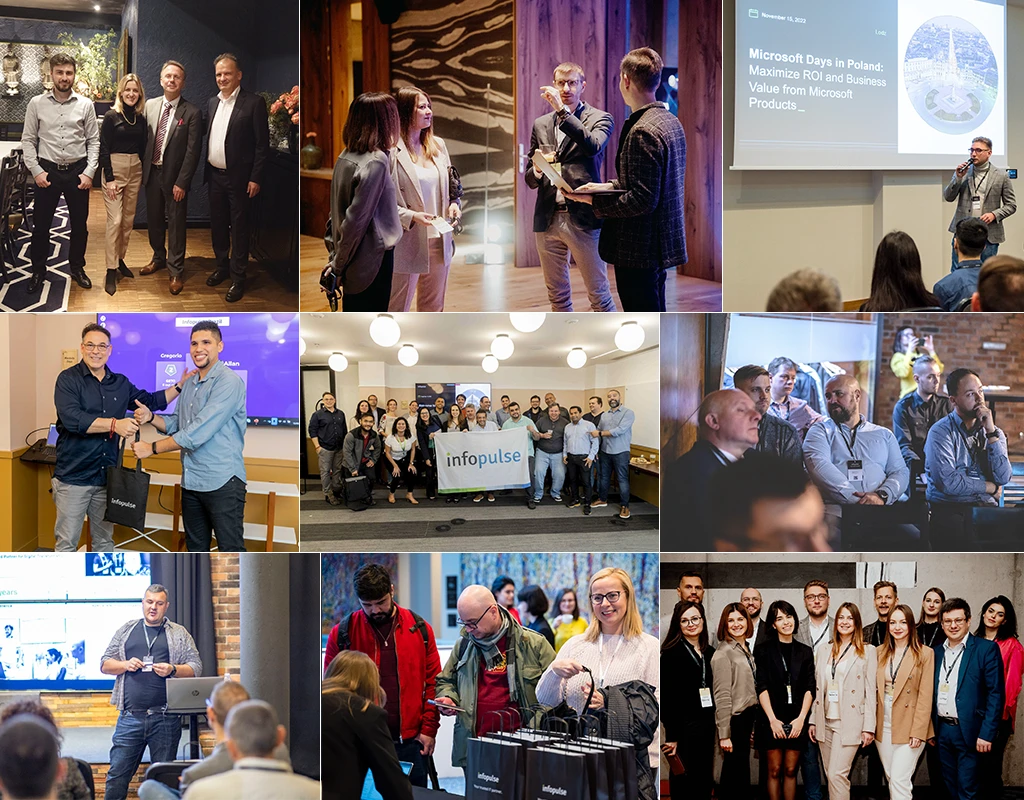 With the elimination of pandemic restrictions, we finally got the ability to personally get in touch with our clients, partners, and like-minders. We were excited to visit numerous offline forums and trade shows, such as IoT Tech Expo Global London and 5G World summit Amsterdam. And we hosted our own in-person events as well, which received warm feedback from the participants as we shared our practical knowledge during our offline business breakfasts and seminars. Some of them you can watch and read about below: 
In addition, Infopulse Communication Team actively developed our company's brand awareness by organizing 15 HR brand events in the countries of our presence: 4 in Ukraine, 1 in Brazil, 6 in Poland and 4 in Bulgaria.
Articles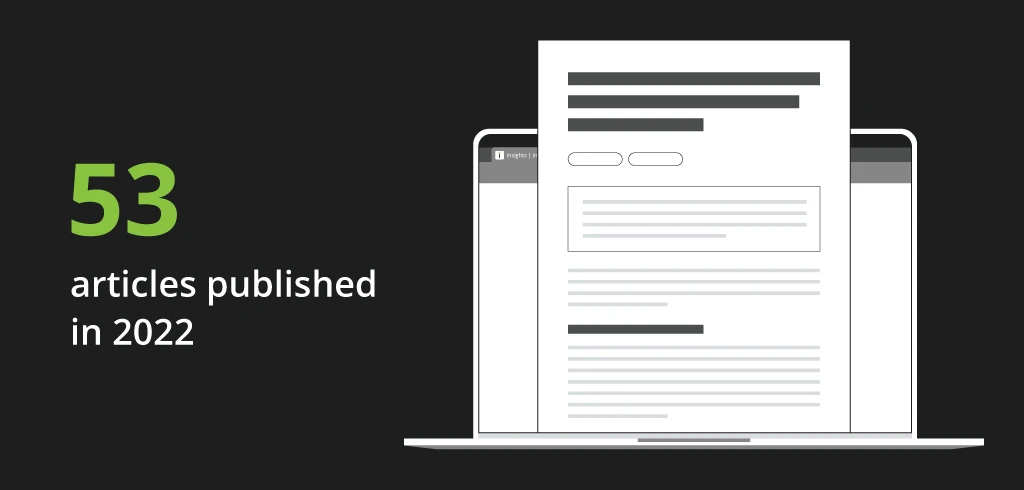 So far, in 2022 we published 53 thought leadership articles on our blog. Have a look at the Top 10 most interesting posts: 
CSR Activities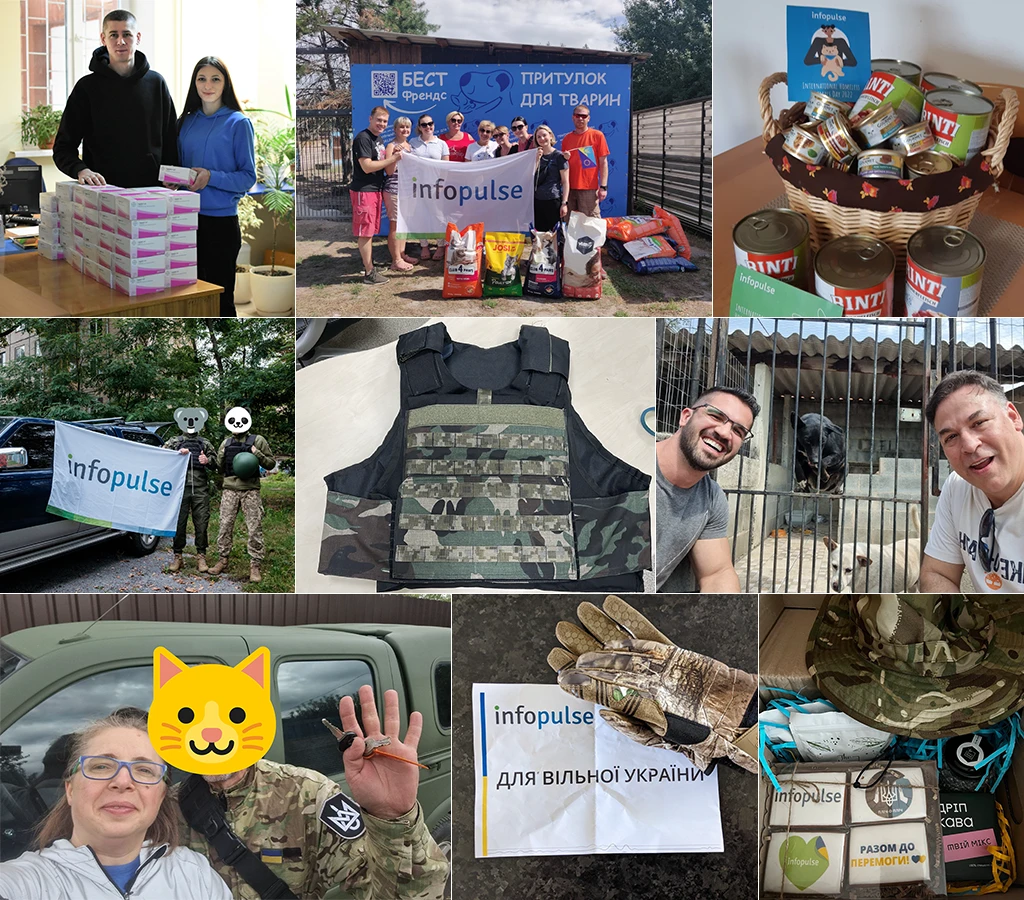 The war in Ukraine moved our social responsibility focus to military needs, equipping refugee and bomb shelters, and supporting people and animals affected by the war. However, today's reality in the country also raises other social challenges, including the lack of financing for healthcare. Together with our specialists, partners, and clients, we have accomplished a range of initiatives to support the critical needs of our country: 
We are grateful to our global community for contributing to all our achievements and standing with Ukraine for future victory over russian terrorism. Stay with us to witness our new accomplishments in the upcoming year!